John M. Alton Named a Super Lawyer for the 15th consecutive year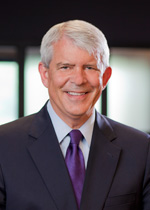 At age 26 I conducted my first cross examination of a medical expert witness in a medical malpractice trial; the expert witness was an oral maxillofacial surgeon.
At age 29 I was elected partner in a major Columbus law firm after being 1st Chair in more than 20 personal injury and other trials and 2nd Chair in many medical and legal malpractice trials.
At age 33 a premier medical malpractice insurance company retained me as a trial lawyer to represent its insured Ohio physicians in defense of medical malpractice lawsuits.
At age 34 I was elected Chair of the major Columbus law firm's Trial Department and of Client Development; I was elected 8 straight years to those positions.
At age 34 I was inducted into International Association of Defense Counsel.
At age 41 Frank Ray and I formed a law firm in which I continued my primary area of concentration of medical malpractice, but as a plaintiffs' lawyer.
At age 44 I received board certification in civil trial advocacy by the National Board of Civil Trial Advocacy after passing a lengthy written examination.
At age 45 I was inducted into the American Board of Trial Advocates; I was elected to its Executive Committee (Ohio) in 2017.
At age 45 I formed John M. Alton & Co., LPA to represent plaintiffs in medical malpractice and personal injury litigation.
At age 47 I was inducted into the American College of Trial Lawyers; I was appointed to the Ohio State Committee in 2009, served on the Committee 6 years, was appointed Vice-Chair of the Committee for 2015-2017 and Chair of the Ohio State Committee for 2017-2019.
I have been recognized in the Martindale Hubbell Bar Register of Preeminent Attorneys in medical malpractice as both a defense and plaintiffs' lawyer since 1992.
I am the only lawyer in Central Ohio who has been recognized as an Ohio Super Lawyer in plaintiffs' medical malpractice every year since 2004.
I have tried more than 65 cases to verdict and argued more than 25 cases in various Ohio Courts of Appeal and the Ohio Supreme Court.
I have also served as a mediator 85+ times in Columbus, Cleveland, Akron, Dayton and other cities throughout Ohio. My experience and expertise as a trial lawyer for defendants and plaintiffs in serious injury and wrongful death cases provides me with a balanced perspective as a mediator. The number of cases I have been asked to mediate has increased each year since 2011.
An outstanding trial lawyer, John Alton focuses his professional time in the preparation and trial of complex litigation and has tried more than 65 cases in federal and state courts throughout Ohio and other states. John has also been retained as a mediator more than 85 times in cases involving medical malpractice, legal malpractice, personal injury and business litigation.
I began my career as a trial lawyer at Lane Alton Horst in 1977 after obtaining a B.A. cum laude with distinction in psychology from Duke University and a law degree from Southern Methodist University Dedman School of Law. Early in my career, I was retained to represent the interests of physicians and hospitals throughout Ohio.
In 1994 I switched sides to represent the interests of those injured by medical malpractice, vehicular collisions, construction accidents and unsafe premises. More than 250 attorneys have referred me potential clients due to my experience and expertise as a trial lawyer.
I have lectured throughout Ohio on civil litigation issues and trial techniques and have shared trial skills and knowledge of substantive law with audiences of lawyers, law students, professional associations and medical groups. I have also authored legal articles in bar publications and continuing legal education manuals.
What separates John Alton from most trial lawyers is his compassion and empathy which emanates from his background and study in psychology and religion at Duke University. Linked below are some papers he wrote more than 30 years ago on some topics that are still relevant today along with a short published interview regarding what motivated him to become a trial lawyer:
John M. Alton's Newspaper Article
John M. Alton's Honors Thesis
John M. Alton's Law School Papers